Boots On the Ground - Tucson Az - November 2018
DMAFB - The BONEYARD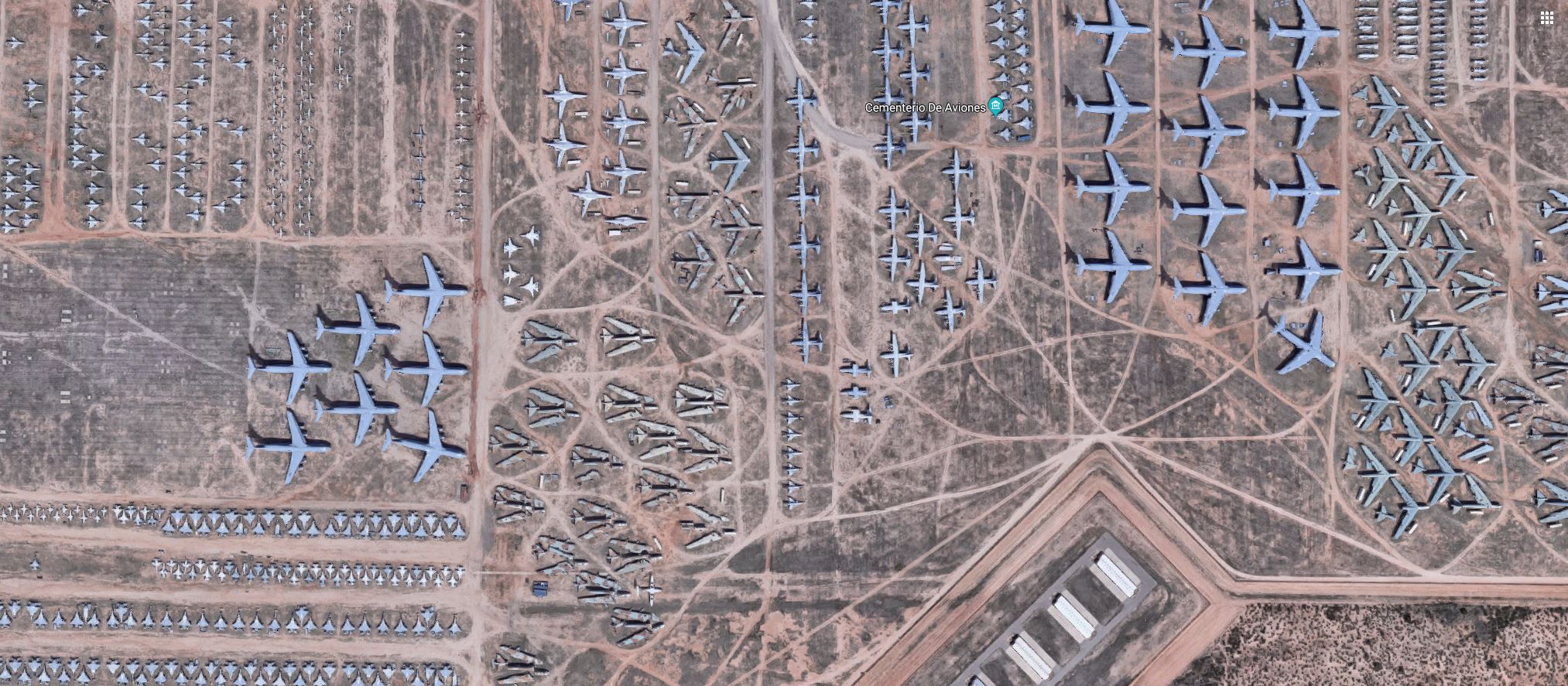 Have you ever looked at a map and said "Let's Go THERE"?
I have, and this time the THERE is Davis-Monthan Air Force Base (AKA THE BONEYARD at DMAFB) Tucson Arizona

Let's just say it's like no other place in the world, for its size, for its diversity, for its history, for its access.
Six months in the planning, flights arranged, weather checked, access requested, permissions granted and events scheduled.
Packed, stacked, and ready to go - A photo shoot in the BONEYARD.
(click on each picture for full size images)





Big and Small, Long and Tall - They have them all.
Their website is: https://www.airplaneboneyards.com/davis-monthan-afb-amarg-airplane-boneyard.htm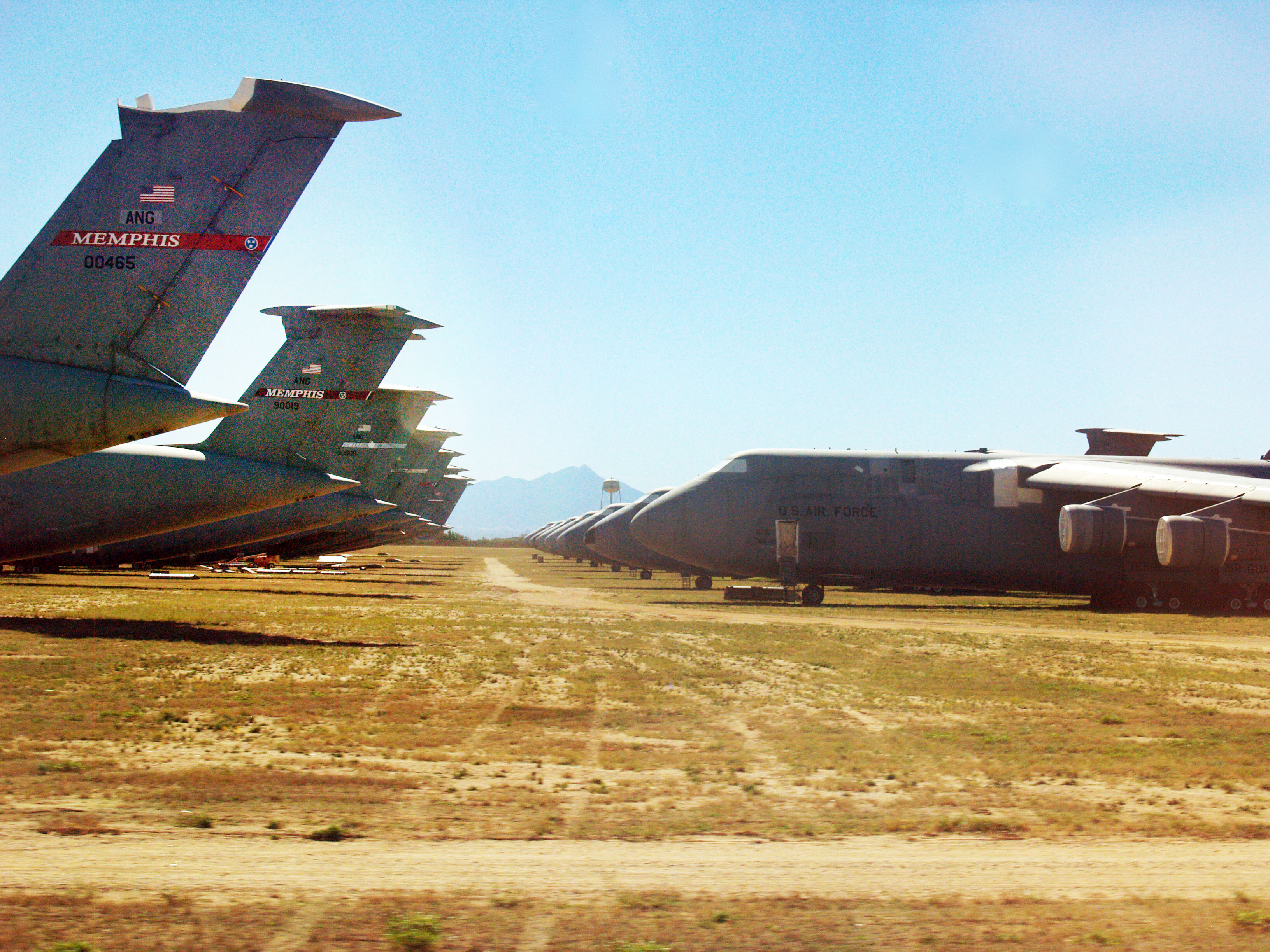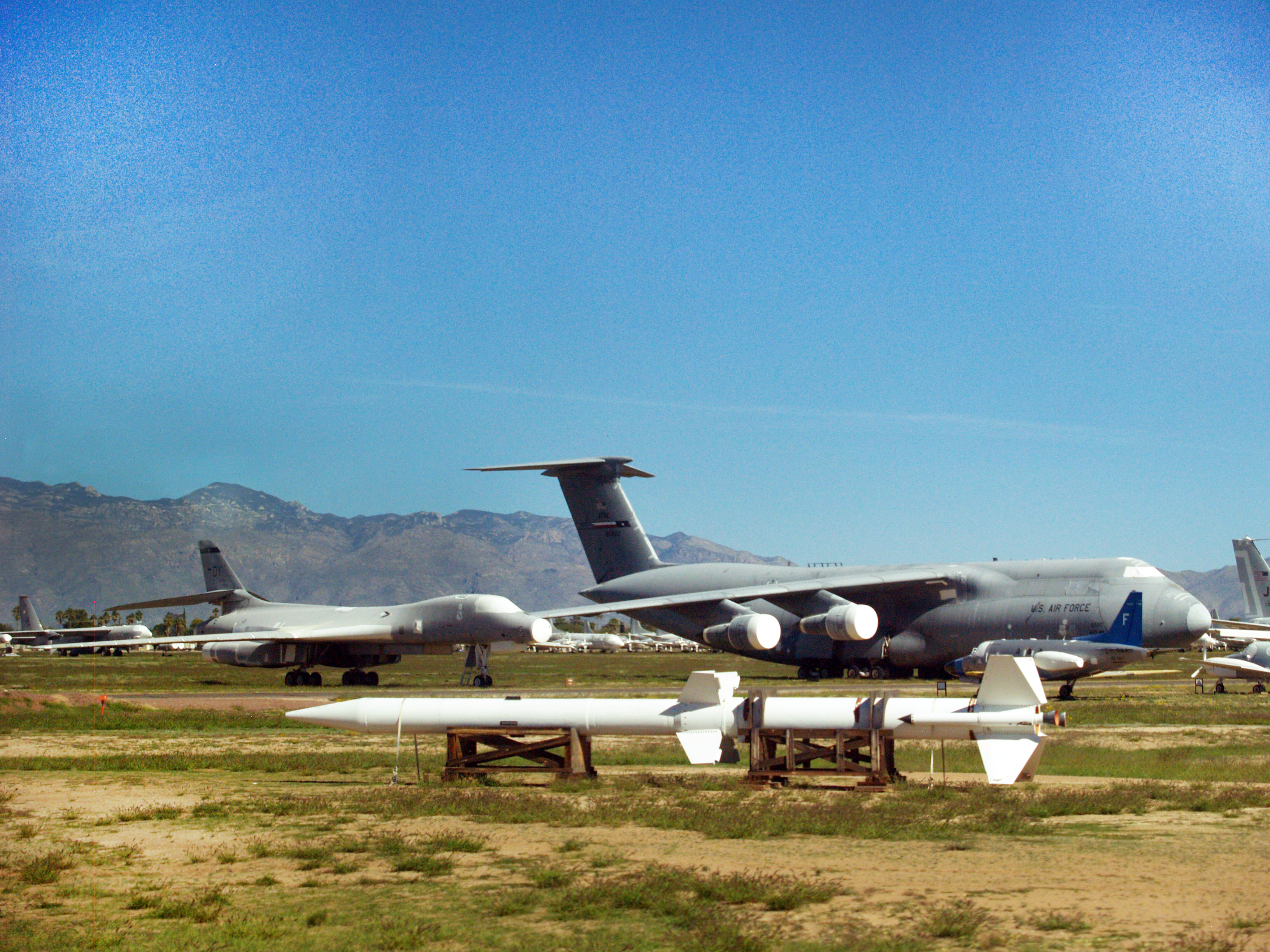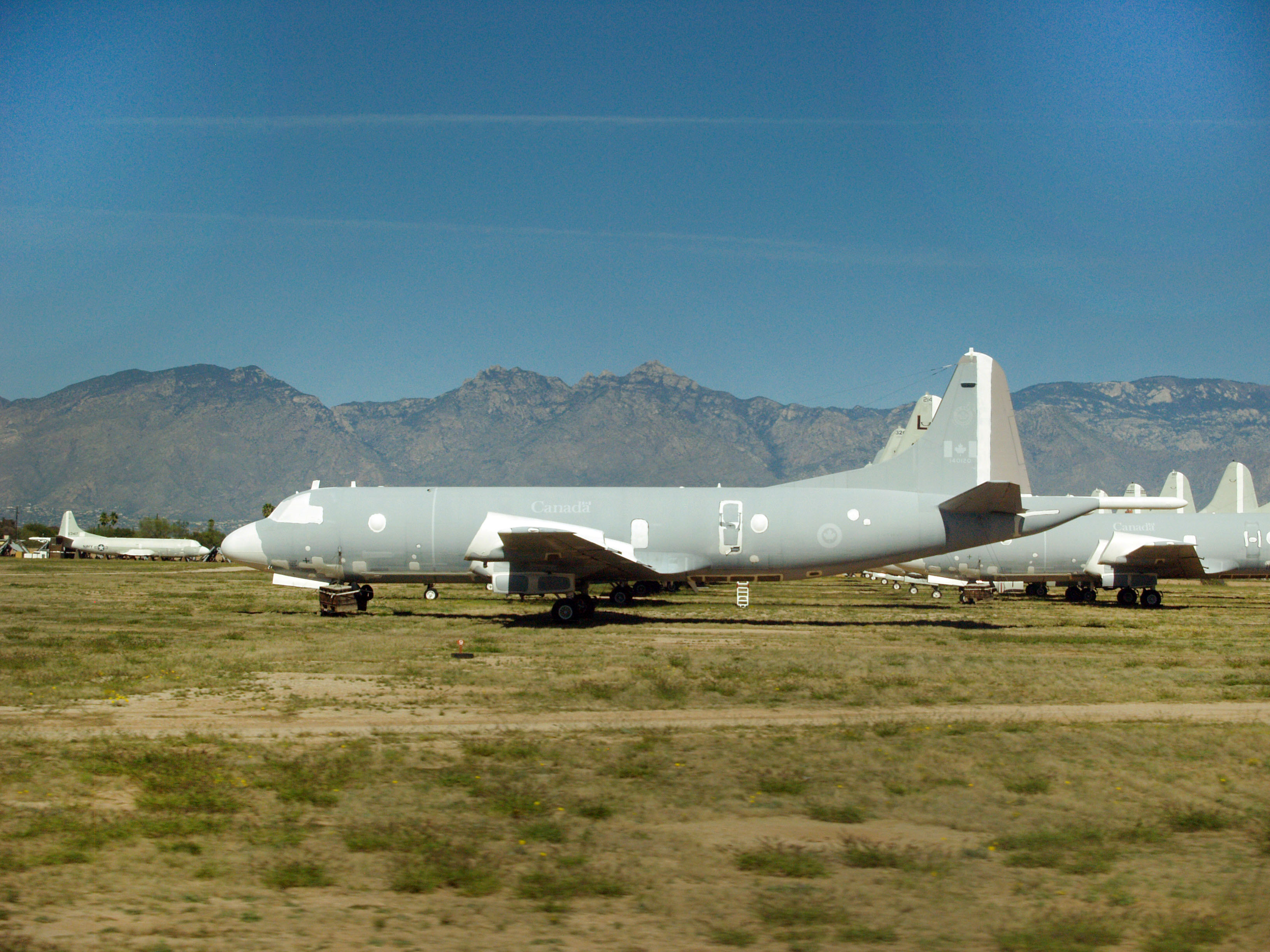 And yes, they even let Canadians in there, if you ask well in advance, and you don't bring a Hockey Stick or Timmies.
Note: I even saw some of our (Canadian) P3 Orion ReCon Aircraft in there too.
Shot a lot of digital pictures in the BONEYARD - More pics to follow (someday)




DMAFB Fallout - The Pima Air & Space Museum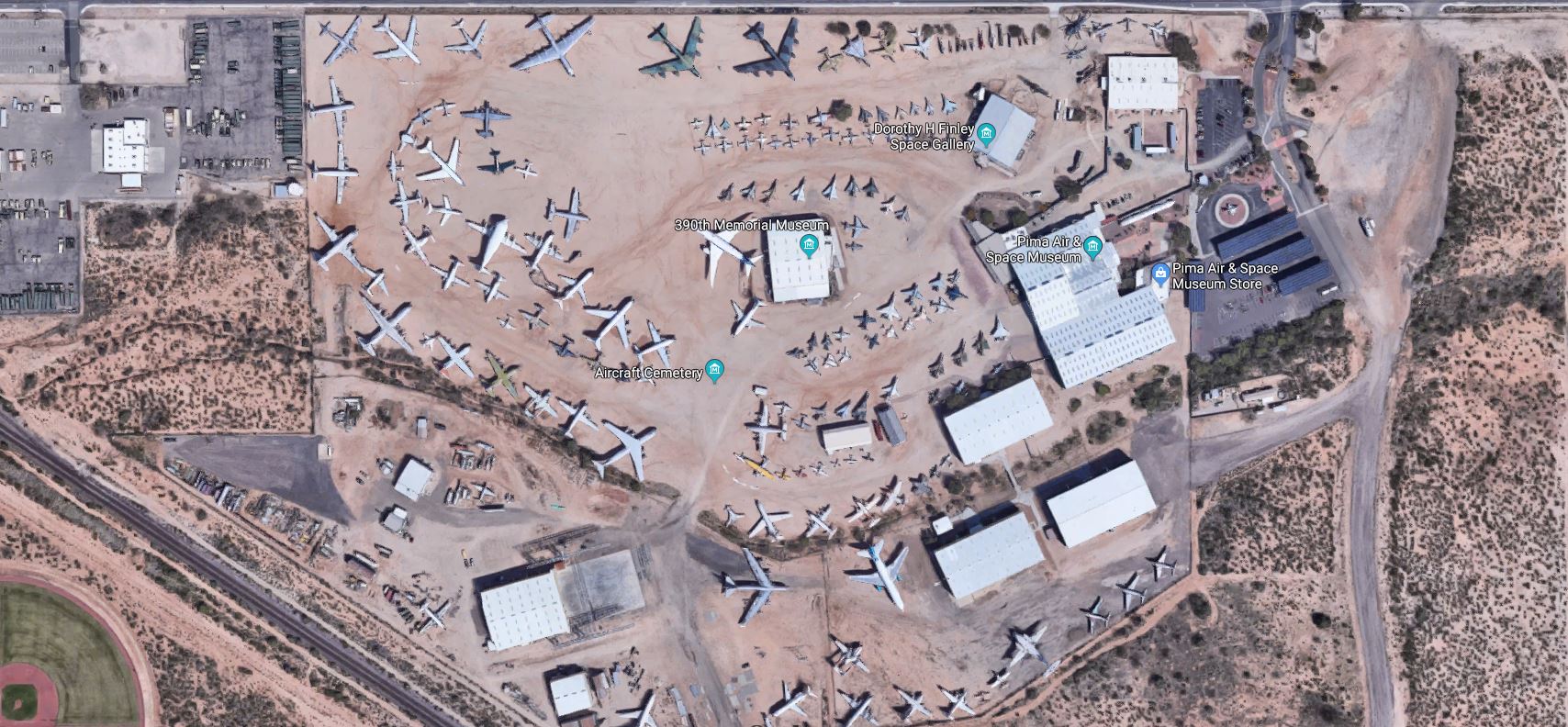 Now just down the road and across the street is the Pima Air & Space Museum. Let just say that over the years it seems that
they have collected almost one of everything that has come to the BONEYARD.
Their website is: events http://www.pimaair.org/





This has to be the best collection of recent aircraft of all types. And you get to walk around them
and under them, but please don't touch the aircraft or kick the tires. You get up close and personal with every one of them.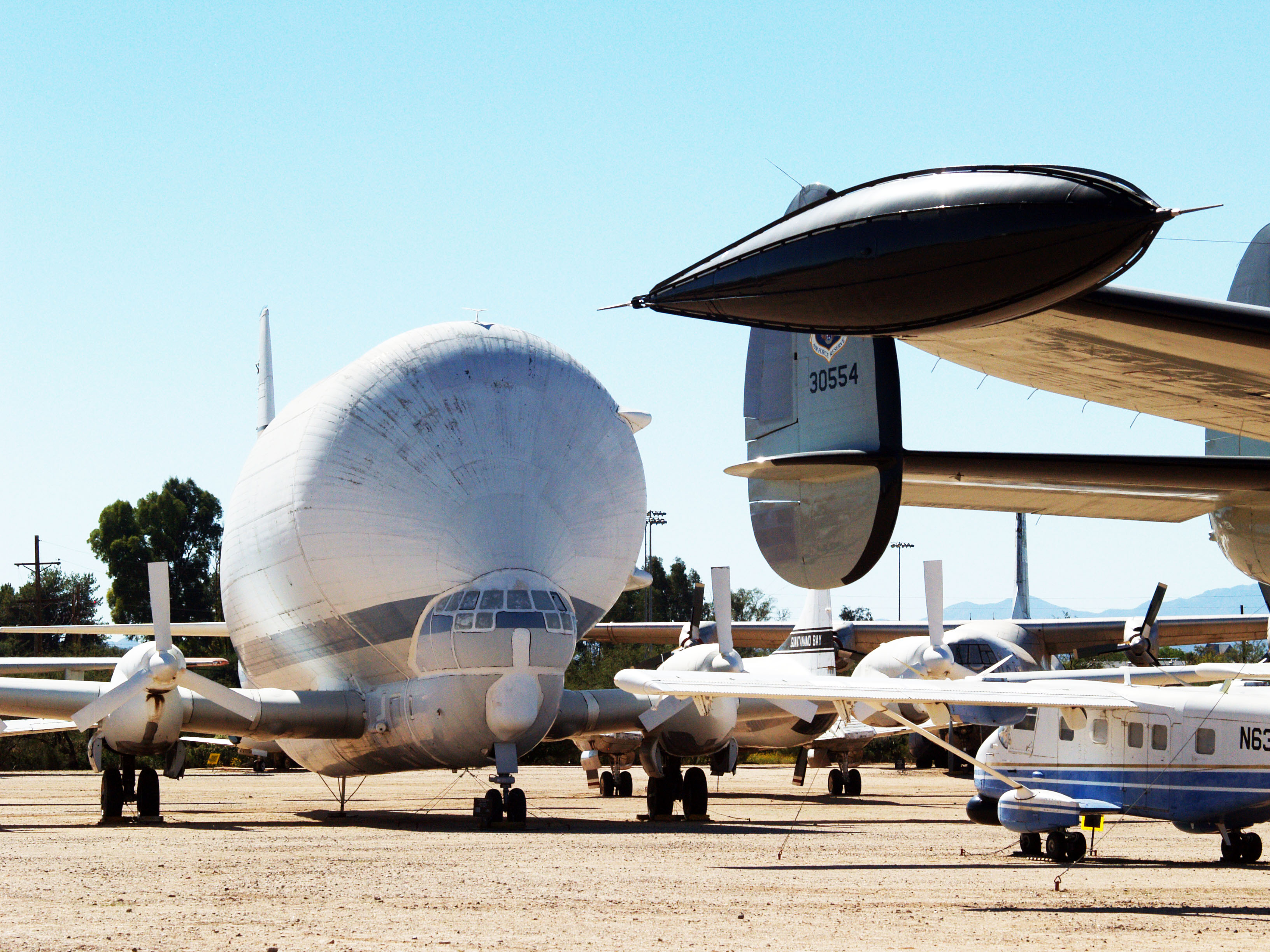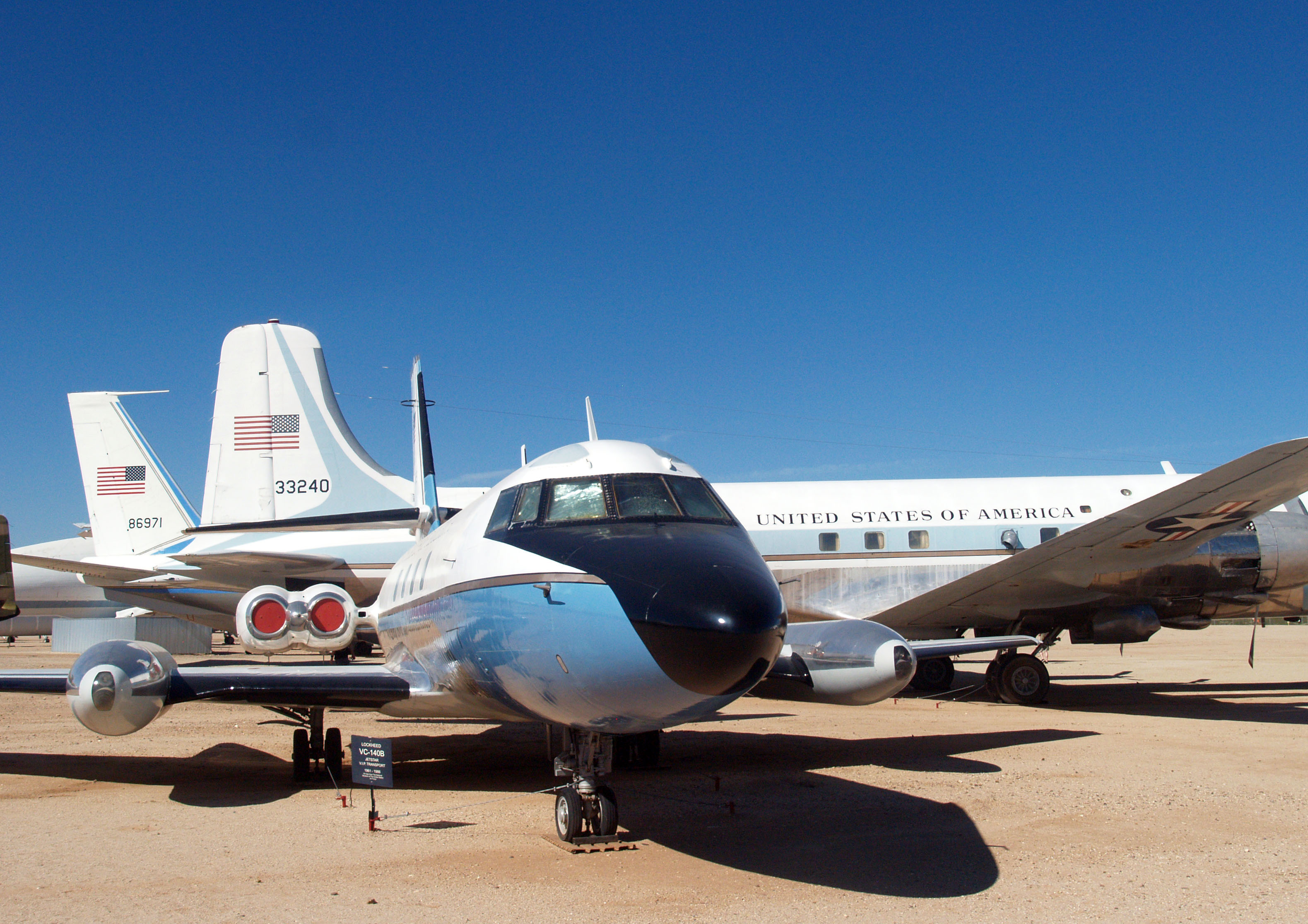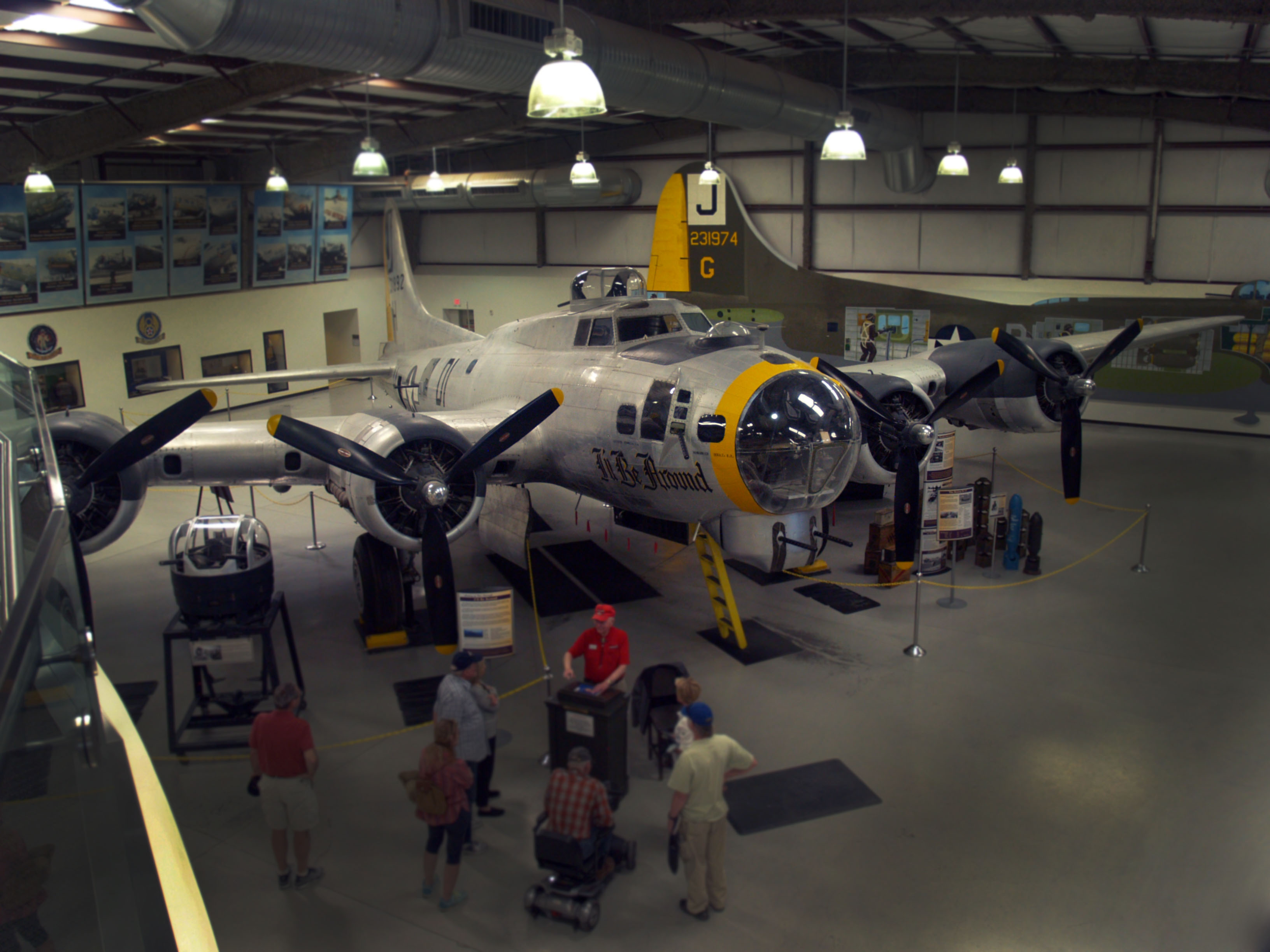 They have a NASA Guppy, 3 Air Force Ones, and hangers full of some of the best restored aircraft in there collection.





Way back in my early days I've stood with my Dad at the end of the runway at SAC-Loring AFB in Northern Maine
and watched bombers like these leaving one after the other on Alert during the Cold War.
I still remember the ground shaking and the smell of half-burnt jet fuel.




DMAFB - Site 571-7 - Titan II Missile Silo
Just a few clicks south-west of the Davis-Montham Air Force Base (DMAFB) is a place that, only a few years ago
would have landed you in the brig and charged with Treason for even speaking about its existence in public.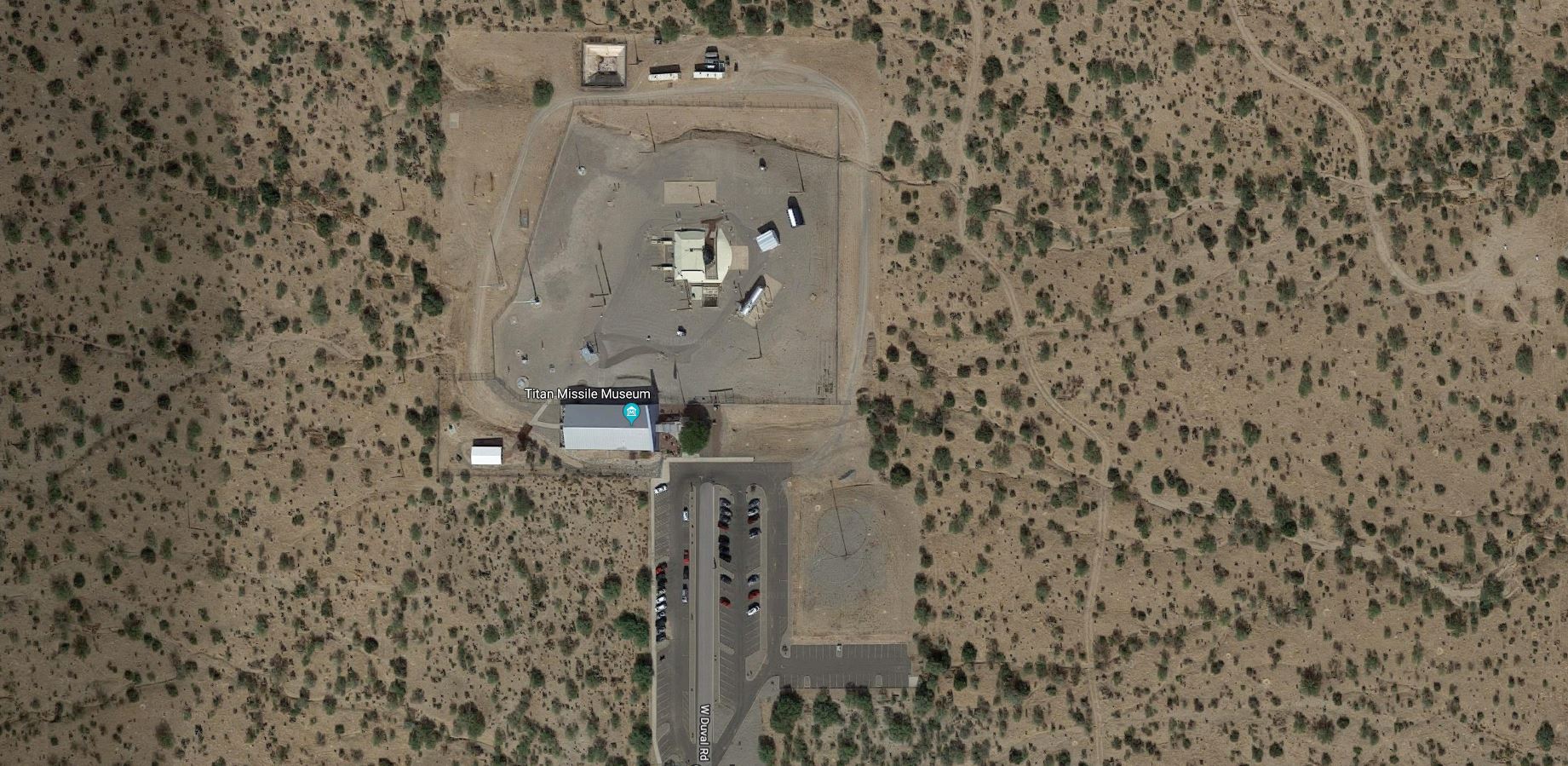 Under the direct control of SAC at DMASF, only known as Site 571-7, was a, then VERY secret, Titan II Missile Silo.
It is now the last one that is remaining intact. Of the 54 built during the Cold War,
only this one remains intact, with its missile still in the silo.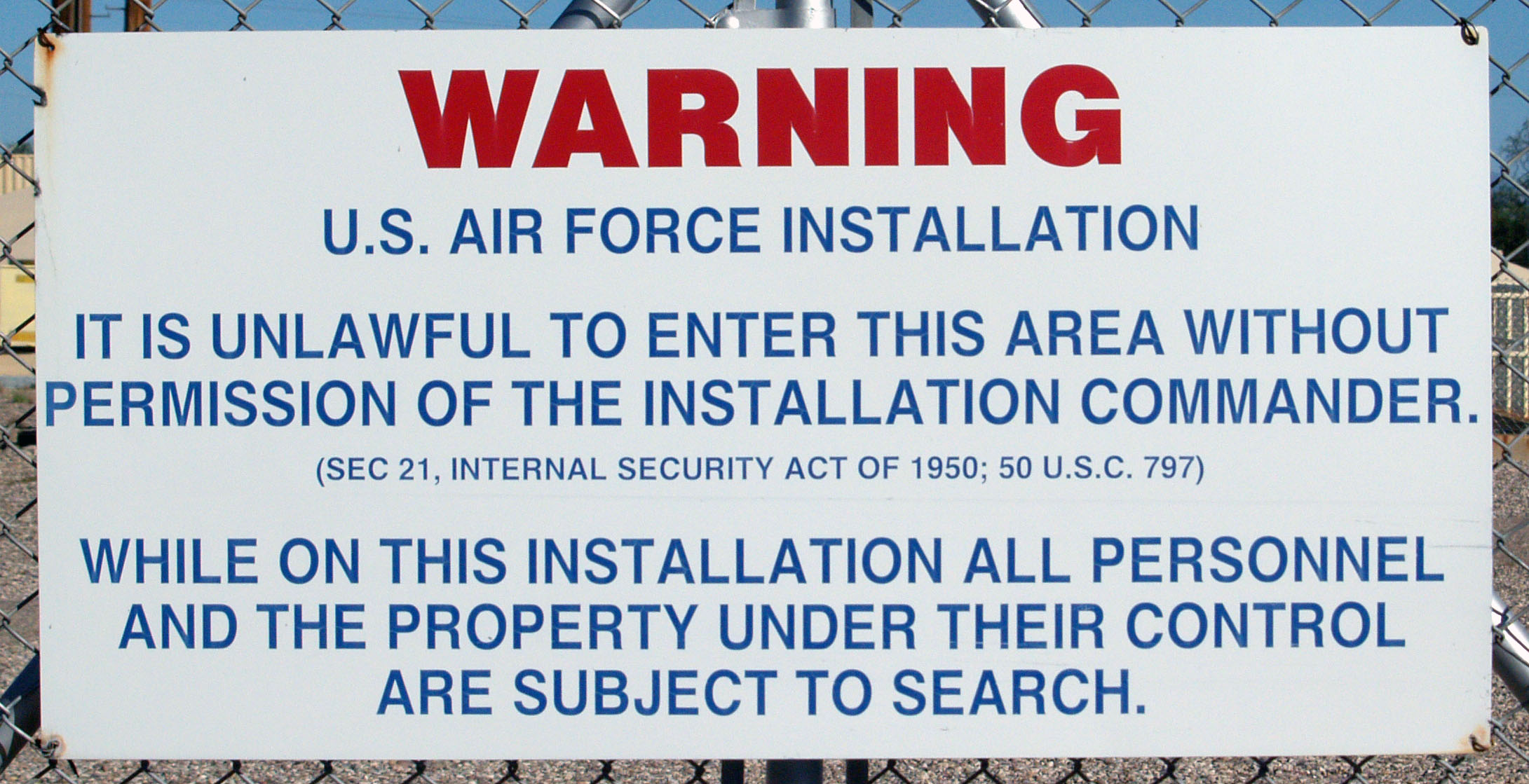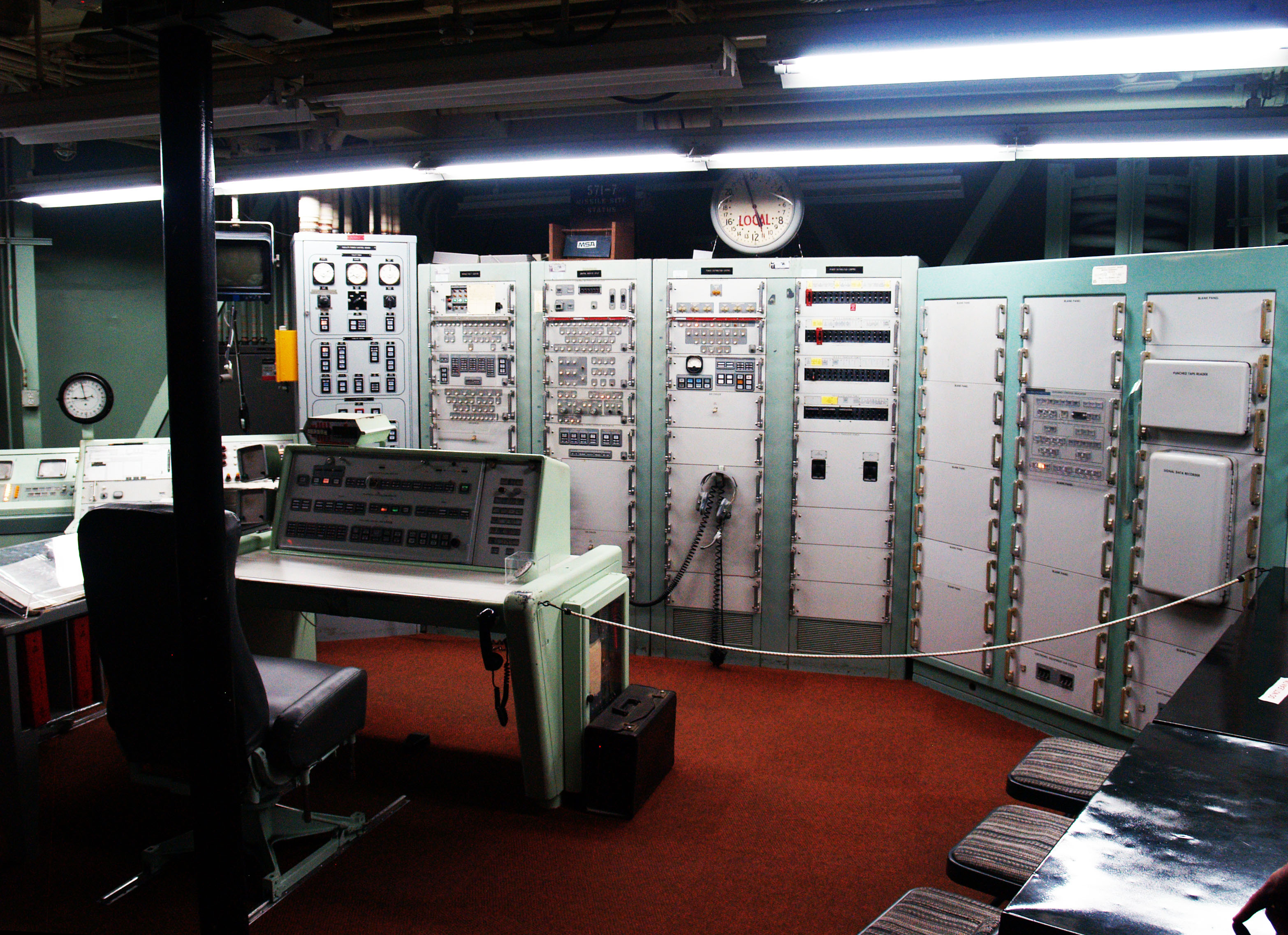 If you go there you will decent into the depths of the desert to discover the Launch Control Rooms
I hope you're ok with tight, closed-in spaces.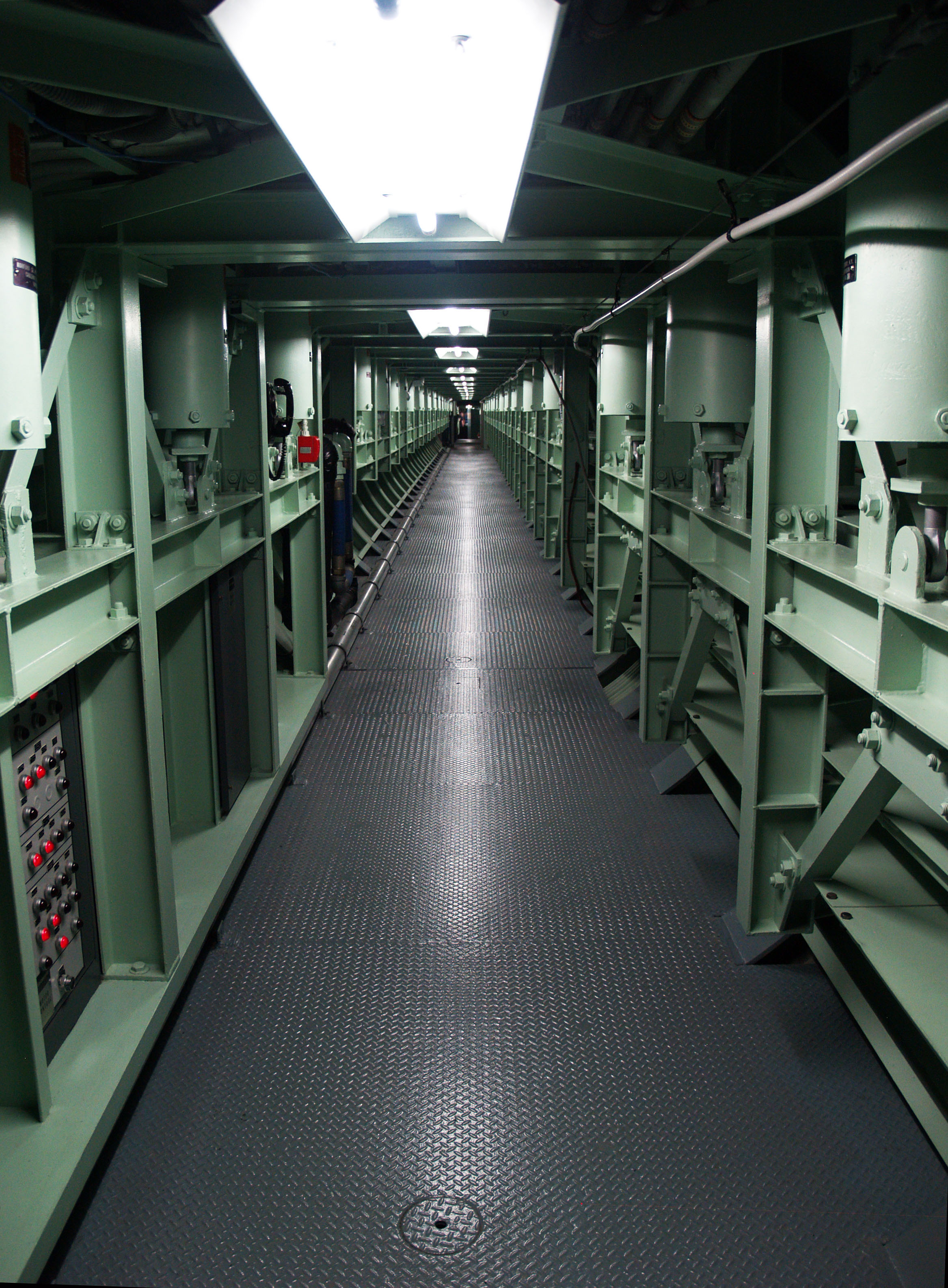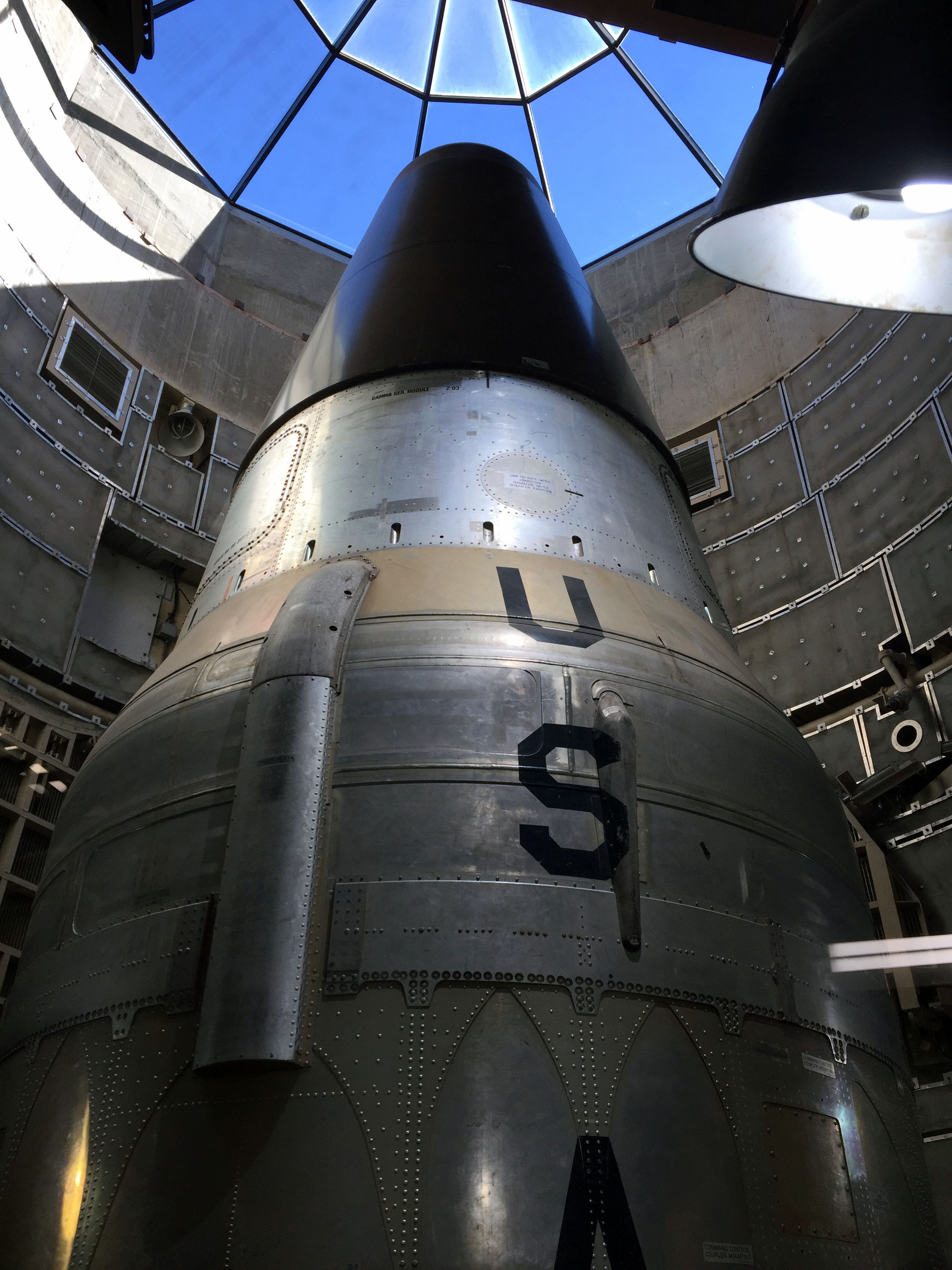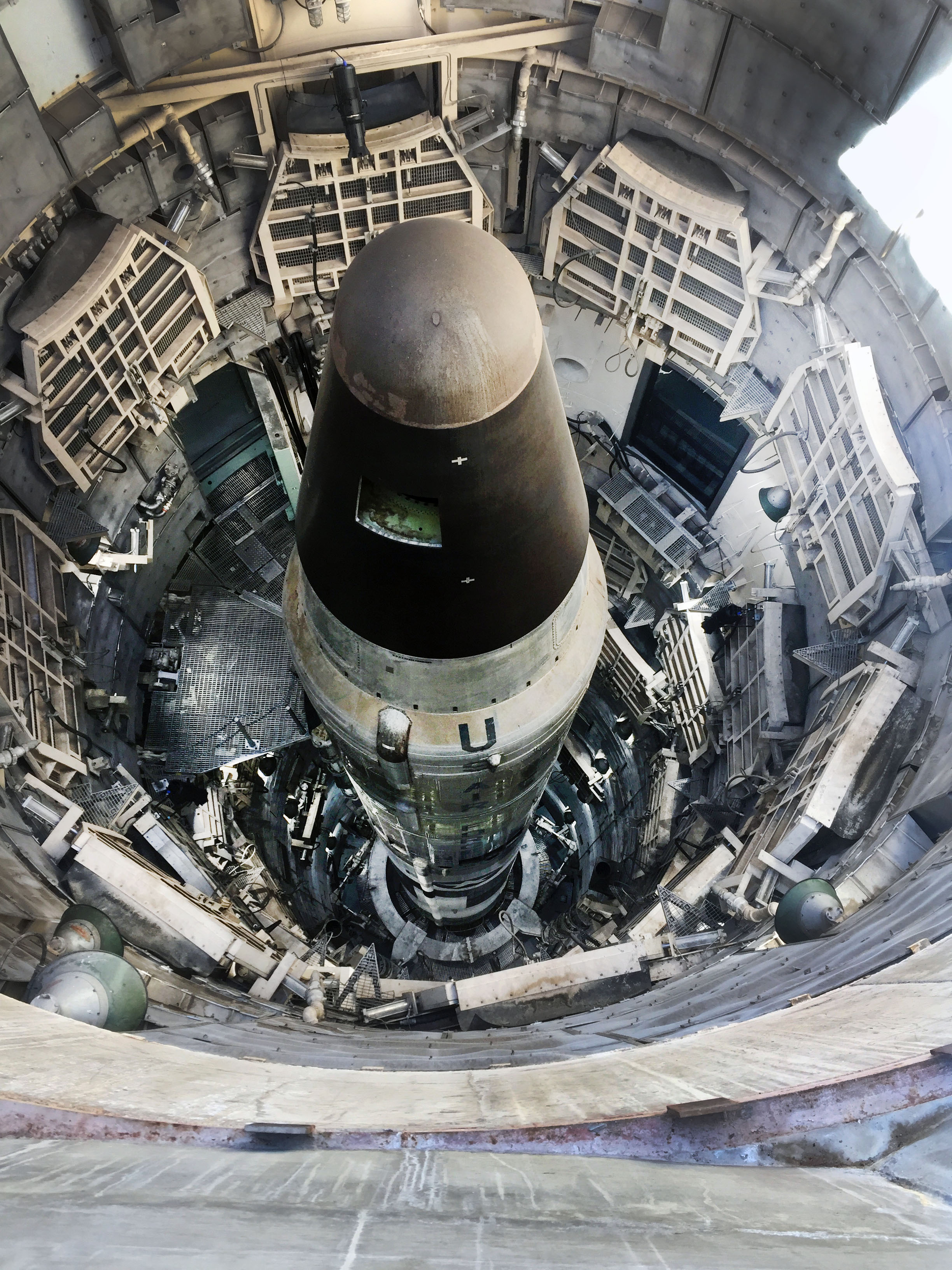 Under the direct order of the President of the United States of America, he would and could, on his command
launch missile-strikes again his enmities. In the Regan Era, these silos were shut down.
Read the text on my page titled: FOB Halifax - Home Base (AKA SDI Program)
I have now added a section of the Launch Control equipment from Site 571-7 to add to my growing collection.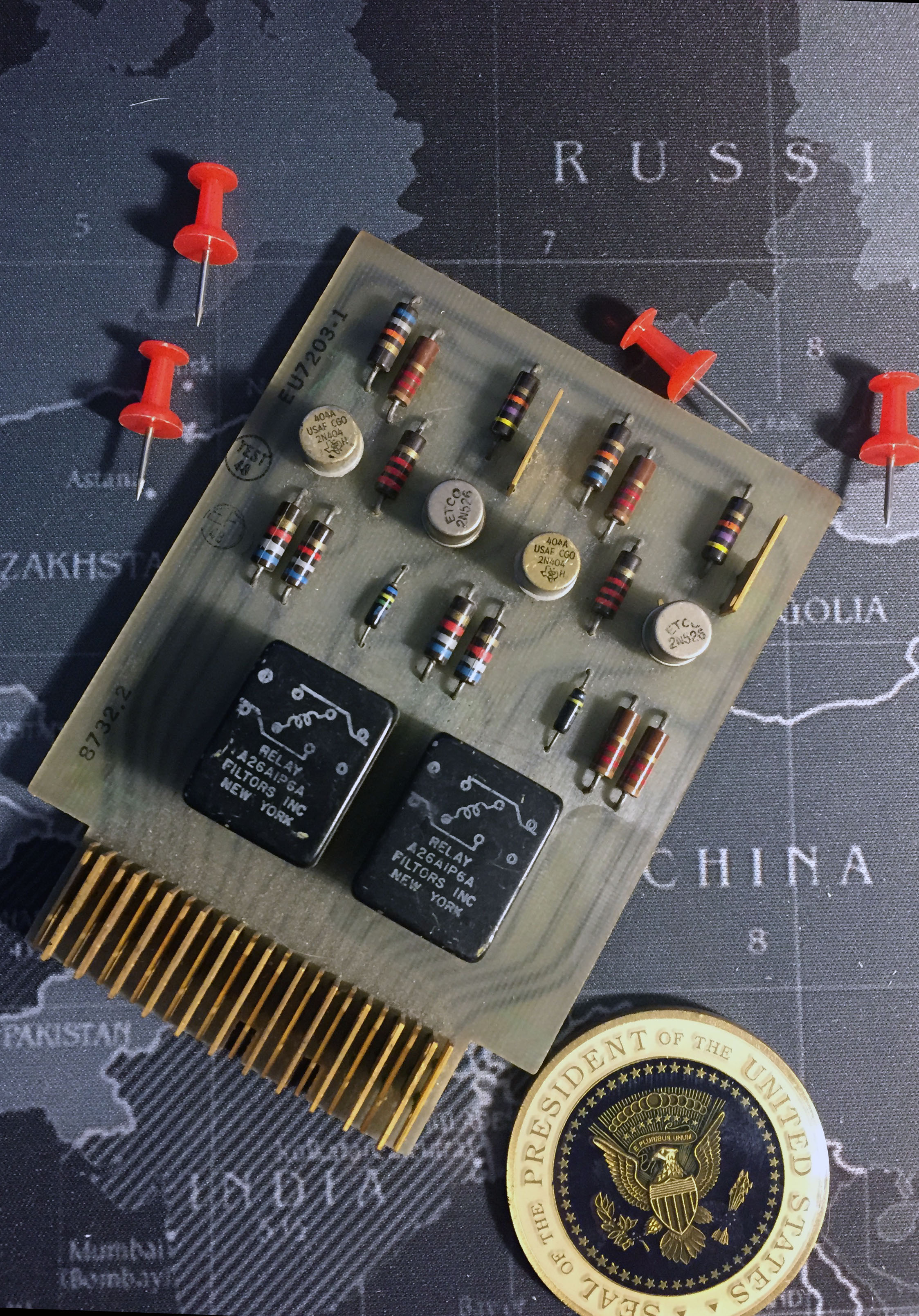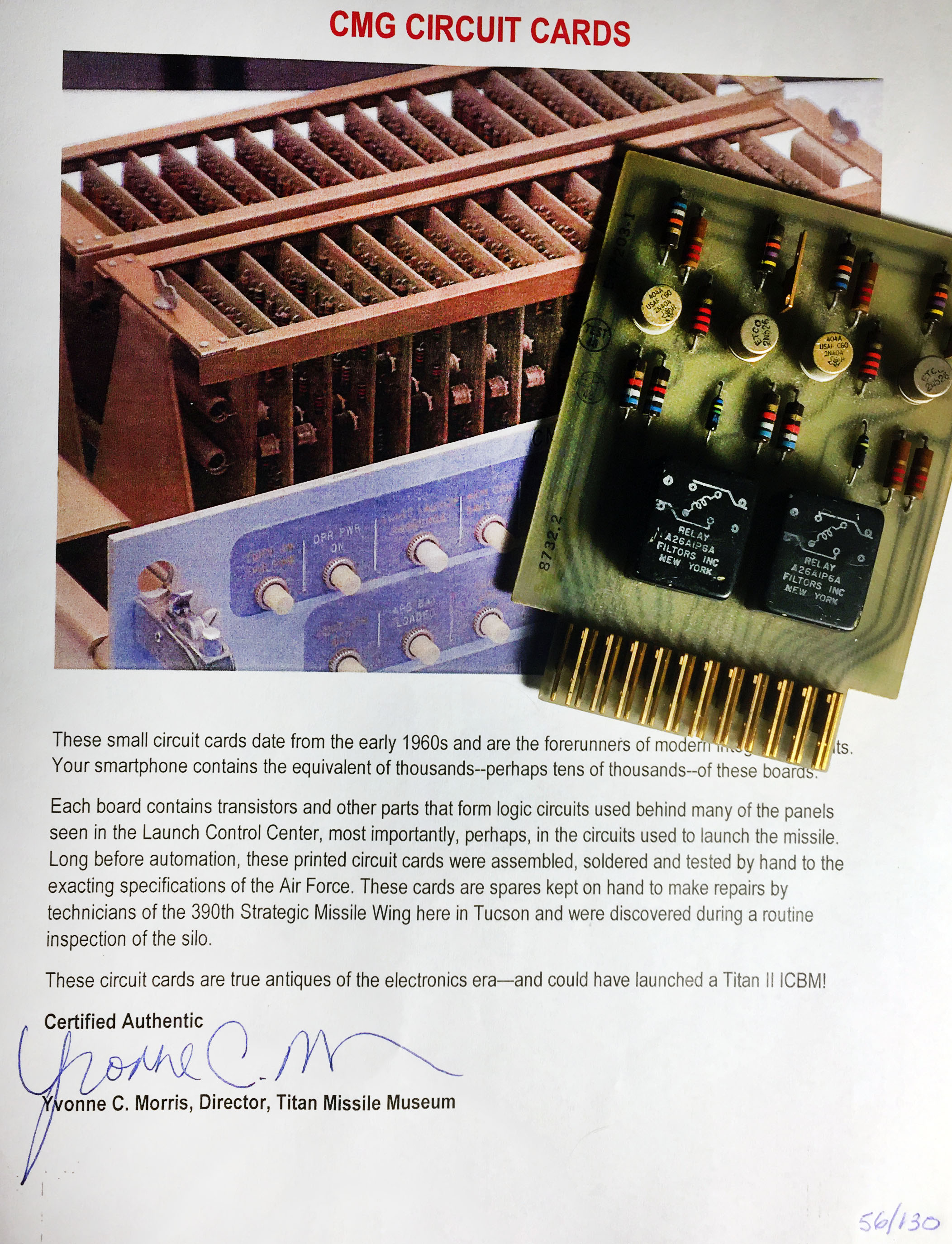 There are those of you out there who would say that I'm Plane Crazy
If this is what you meant, I'm ok with that, I guess

But as I like to say
I WAS NEVER THERE